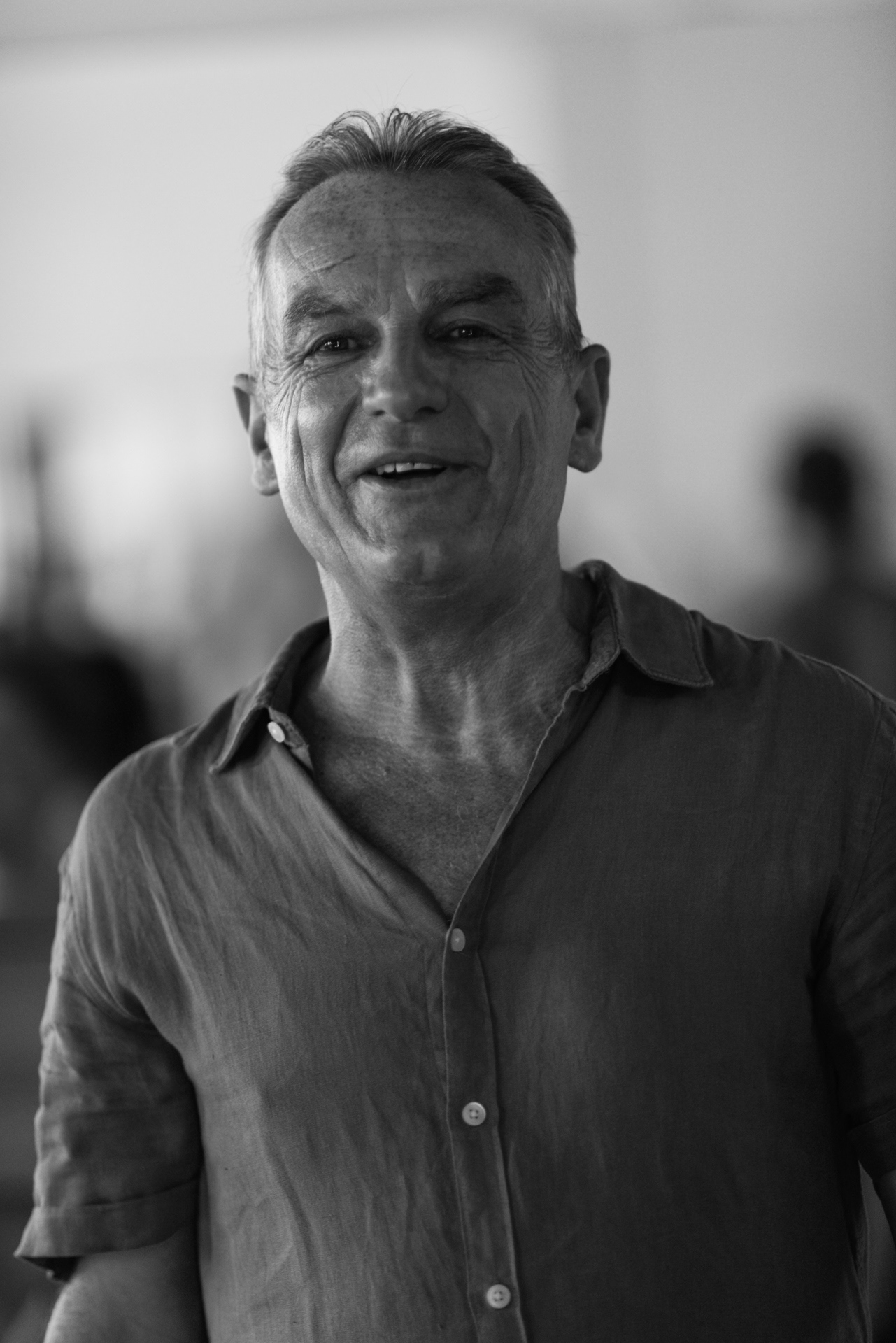 Frédéric Lazzarelli, a former classical dancer in several companies (such as Karlsruhe Opera with Germinal Casado, National Ballet of Portugal, National Company of Mexico…) was trained by Yves Casati (from the Paris Opera Ballet). He also run several dance workshops.
Frédéric Lazzarelli started teaching ballet at the Centre de danse du Marais in Paris in 1986. 
The class starts off with a fast moving barre to get the brain moving and the body warming up. Technical, dynamic, and dancing as well, the class is given in a very friendly and humorous atmosphere and accompanied on piano. Whatever the level may be (beginners, intermediates, trainees), Frédéric aims at giving everyone the pleasure of dancing, for example through his adage choreographies.
Everyone is welcome in the beginners class, no matter how fat, skinny or old you are! Men are welcome too. Leave behind fear and inhibitions: you are here to discover the dance. Rythm and music will help the shiest ones to overcome their hang-ups. Bodies get honed and strengthen. So if you wish to grab a pair of dance shoes, go for it! Frédéric invites anyone who has never danced to try a class.
2 beginners levels: beginners 1 / beginners 2 (initiated).
Intermediate and trainee classes are for both male and female dancers who already have a good knowledge of ballet. Fast and musical, they are more or less technical, depending on the level. Girls are encouraged (but not obliged) to change into pointe shoes while men are encouraged to jump!